Video Marketing for Lawyers
Do you know how to use video in your law firm's marketing?
By now, you should know video's importance. There's no shortage of statistics thrown at you that show video has become part and parcel of the marketing landscape and social networks.
Video's primary role is to replace the salesperson as the first contact for prospective clients.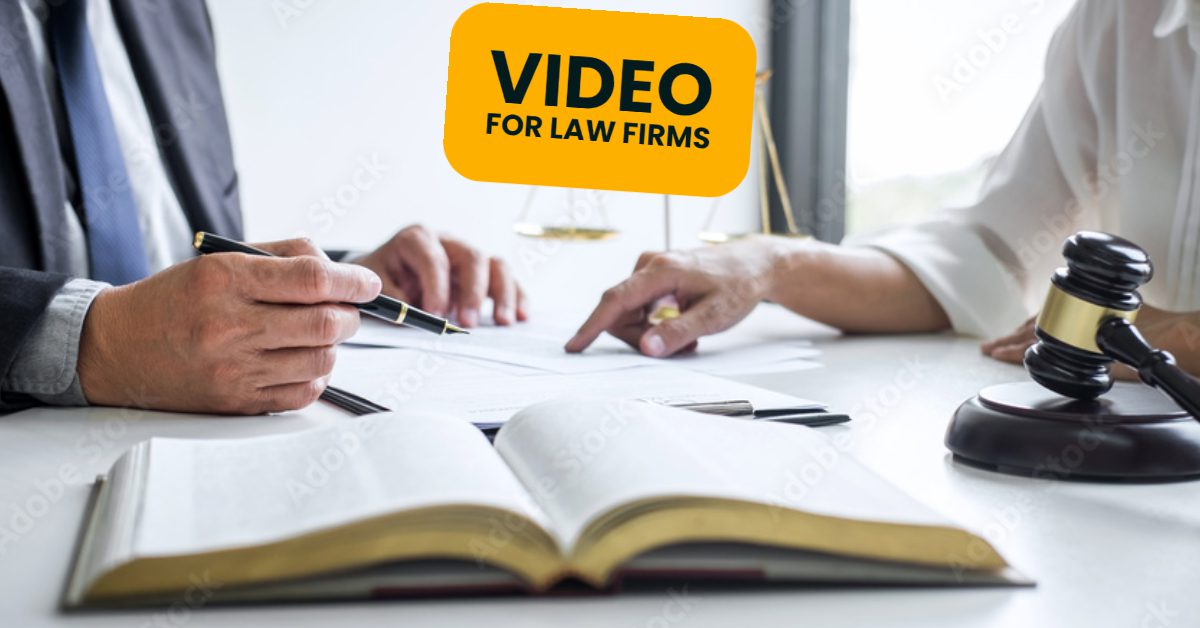 At one time, before the age of websites in the legal industry, new clients would phone a firm, ask questions or get a recommendation. It required time and effort and contact with a real-life person.
Now 67% of the buyer's journey is conducted online, and 68% of buyers don't want to interact with a salesperson until they need to.
While video is an excellent way though not necessarily unique in providing valuable information, since websites, blog posts, and social media accounts provide similar information, video is often preferred. Information is easier to consume and more personal and we retain more of it. Furthermore, it is often favored by search engines looking at new content.
Fitting into the marketing funnel
Video is never meant to be a stand-alone marketing tool. It must integrate into your firm's overall social media strategy and aim at a target audience as they enter various stages of your firm's marketing funnel.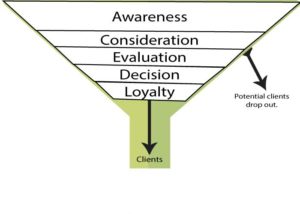 If you are unfamiliar with the marketing funnel concept, it is a visual representation of a client's journey to your door. As each stage is reached, potential clients drop out, but those who remain and move further down the funnel are highly valued prospects.
The Stages of Video Marketing for Lawyers
Generally, there are five steps: Awareness, Consideration, Evaluation, Decision, and Loyalty.
At each stage, your marketing information has to answer questions your potential client is looking asking.
Brand Awareness
At this stage of your digital marketing, your potential clients know nothing about you. Therefore, the type of content needs to raise your profile. They need to know you exist, your legal services, and your practice area. It's not the time to pitch.
Consideration and Evaluation
Sometimes known as the Middle of the funnel (MoFu), these potential clients enter this stage once they've engaged with your firm's brand in a meaningful way. The interaction can be on the most popular social media platform, such as Facebook pages, Facebook groups, Facebook ads on the law firm's website, or anywhere you are posting content to social media channels.
This is where the potential target client progresses from general awareness to consideration of a specific law firm. It includes a decision to make contact, which may be the first time you have any real human-to-human contact with this prospect.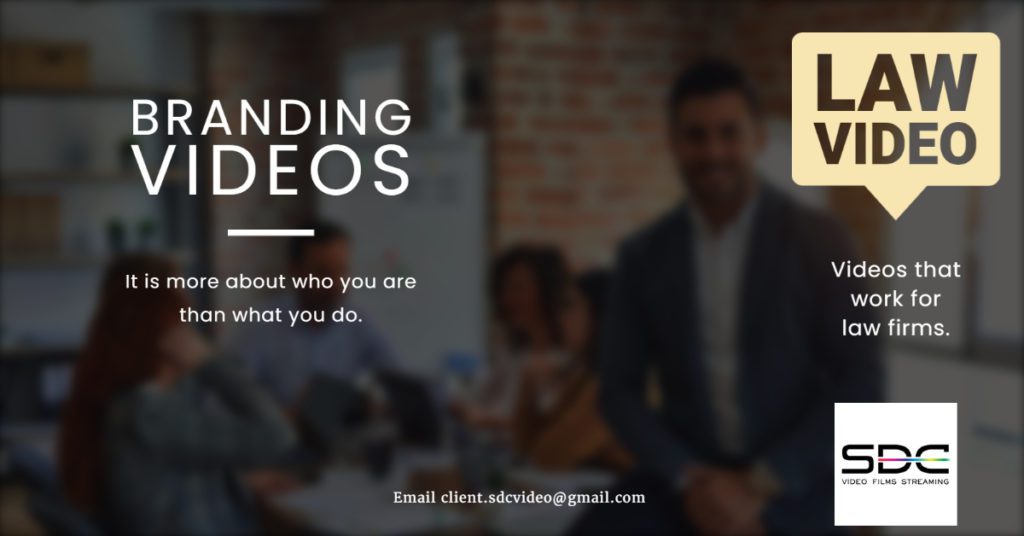 Videos and types of content
1. Branding Videos:
Best use: Consideration and Evaluation
When attracting and retaining clients, nothing is more important than the first impression. Whether a potential client sees your business card, website, or LinkedIn profile, your brand needs to be memorable enough that they're willing to trust you with their legal needs. In addition to these non-visual elements of your marketing strategy, you will also want to consider investing in video content as part of your branding efforts. It is a great place to put your brand out there. And video content has become increasingly accessible over the past few years thanks to platforms like YouTube, Facebook, and Instagram.
This type of branded video is marketing content and does not directly advertise or promote the brand. It aims to monetize a positive association rather than self-promotion. So, while a branded video is not a traditional ad or marketing promo, it often shares the same goal of driving audience action.
There are many ways to market your brand, but few are as effective as creating videos. If you're a law firm, you might think that branding videos are not for you, but that's not the case. Videos can be extremely useful for a legal business and can help you engagingly reach your target audience. According to Google Trends, searches for "branding video" have increased by more than 300% over the last two years. Videos usually positively impact search engine rankings and provide an emotional connection to your firm. It should be part of any strategy focused on video marketing for lawyers.
Usually, these are well-produced videos and will sit on the front page of your website.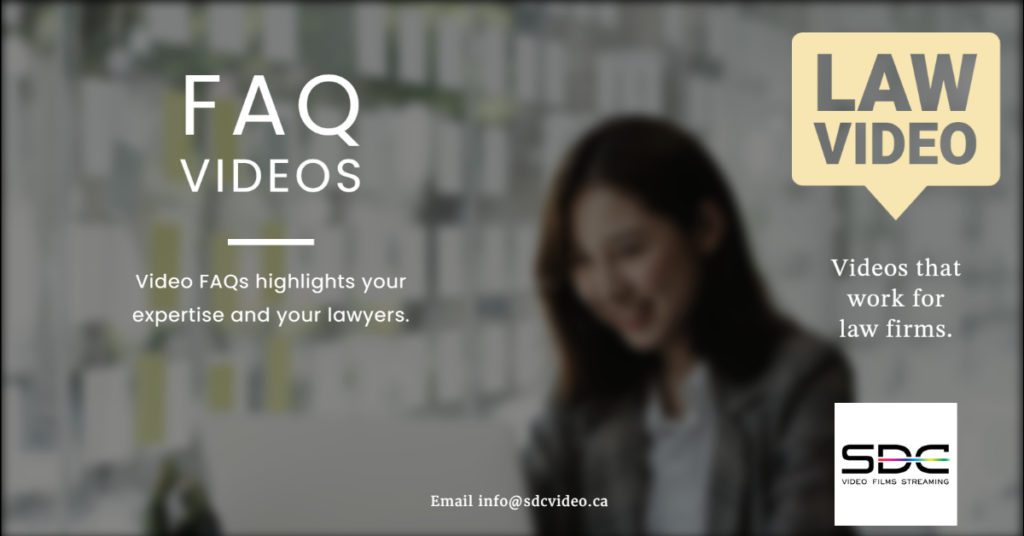 2. FAQs by legal issues or practice area is video marketing.
Best use: Consideration and Evaluation
Law firms are service providers, just like any other business. They also have customers and client engagement is a key performance indicator for any organization operating in the services space. To retain clients and grow their relationship with them, it's important for law firms to have a knowledge base accessible to their clients at all times.
These FAQs answer a common question and can be used as a reference for your firm's website, but your firm can also use them as part of an engagement strategy. The best law firms understand their unique value proposition and target audience and use that insight to create memorable experiences for these two groups of people – prospective clients and existing ones.
For example, if you specialize in a niche area of law such as immigration law, you might create an FAQ page on topics such as "What kind of visa do I need to come work?" or "How do I apply for asylum?" This way, anyone interested in working with your firm knows exactly what they need to know before getting started. It shows that you have researched what potential clients need from you as their lawyer, which places you ahead of the competition.
3. Legal Tips as Video Marketing for Lawyers
Best use: Awareness
While you cannot offer legal advice, tips should have the job of increasing awareness about a specific issue and best practices. For example, steps to start an action in a small claims court, or deadlines to file personal injury claims. The point is to provide helpful information.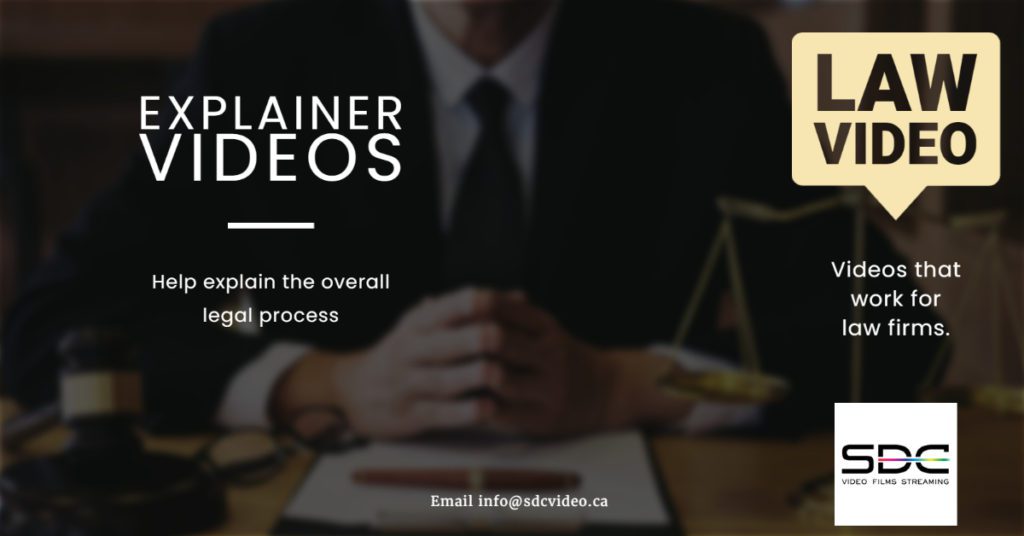 4. Explainer videos
Best use: Consideration and Evaluation
Best use: Consideration and Evaluation
Keeping your clients informed and knowledgeable about their legal situation is an important part of video marketing for lawyers If your client is dealing with a legal matter, they likely have lots of questions. They may even have concerns or fears about what lies ahead. They may be worried about the potential cost of hiring you as their lawyer, or they may be worried that you're not spending enough time with them on their case because you have other clients.
Understanding the law can be extremely challenging, especially when facing legal issues. As a lawyer handling legal matters, you must ensure that your clients understand what's happening and why. A good understanding of the law and how it applies to your client's unique situation will help you explain things in a way that makes sense to them.
There are processes to follow for any legal issue and documents to file. An explainer video, animated or live-action, helps explain the overall process that can bewilder a client. For example, an explainer video might outline the steps in buying a house, filing a claim, or applying for citizenship.
5. Testimonials as part of video marketing
Best use: Consideration and Evaluation
Testimonials are one of the most powerful ways to influence people. These types of videos highlight real people with real names and businesses, talking about how your firm provided the services they needed to achieve their goals.
Creating video testimonials can be a great addition to your online presence. Video testimonials are more memorable than written ones and can help you stand out from the competition. If you aren't completely sure how to record your clients for their video testimonials, don't worry! It isn't as challenging as it sounds.
When it comes down to it, any type of video testimonial can be effective. However, the best types are the ones that are authentic and interesting to watch. If you want your video testimonials to be effective, it's important to select the right types of video testimonials for your audience. Not sure which testimonial types are right for you? We recommend going with the traditional or the client-hosted video testimonial. They are the most popular and effective types of video testimonials.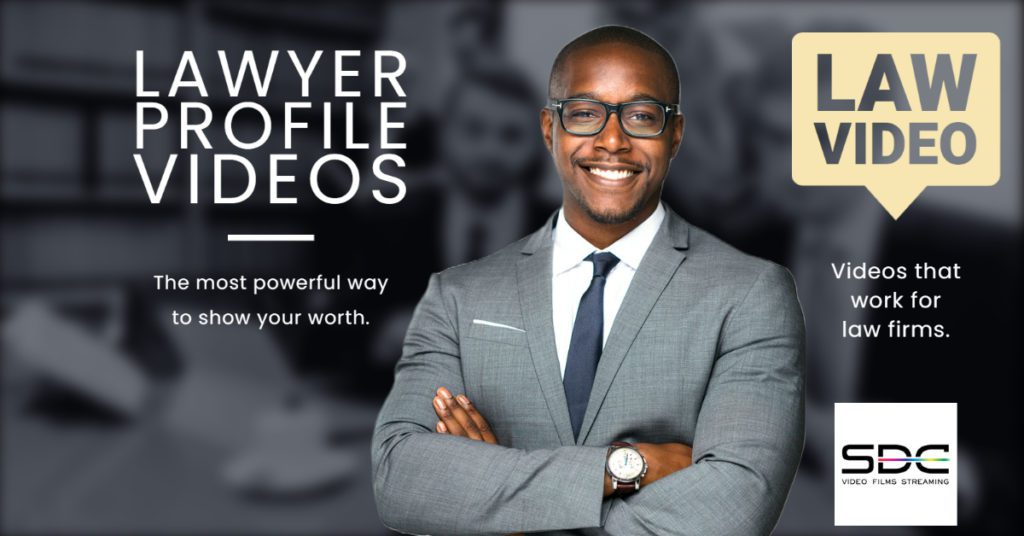 6.
Lawyer
profiles
Best use: Evaluation
A short lawyer video profile showcases your skills, experience, and role in the legal community. These videos are perfect for your online profiles, LinkedIn, and use on other social media sites. They can also reference potential clients or employees who may want to get to know you better.
When creating your lawyer video profile, make sure to keep it conversational but professional-looking at the same time. This will help show that you're trustworthy and serious about your career and help people get a better impression of what kind of lawyer you are.
7. Case studies
Best use: Evaluation
Nothing sells better than success. A step-by-step review of a successful legal case will provide potential clients with valuable content and a better understanding of possible outcomes and educate them on the process. A case study can incorporate elements from testimonials, explainer videos, and lawyer profiles.
Understanding the law can be extremely challenging, especially when facing legal issues. As a lawyer handling legal matters, you must ensure that your clients understand what's happening and why. A good understanding of the law and how it applies to your client's unique situation will help you explain things in a way that makes sense to them.
An explainer video can be a very helpful tool for this purpose. An explainer video lets you deliver information in a way that makes it easy to understand, which will help you better serve your clients.
8. Emailing videos
Best use: Loyalty
Emailing links to those videos can be valuable if you have a list of potential and real clients.
9. Introductions and FAQ for video marketing
Best use: Decision
Once clients have decided to use your services, they will most likely be assigned to a specific lawyer. An introductory email referencing a video by the lawyer welcoming them, pointing out the documents they should bring, and then links to more FAQs is a good use of an FAQ video. And a FAQ video is great as part of your strategy of video marketing for lawyers.
10. Commercials
Best use: Awareness
A simple ad can be effective at this stage, as long as you stay away from a pitch by offering general information and not sounding like the TV show "Better Call Saul". Focus ad on the services you provide. Focus on the client's needs. While another lawyer might understand your legal training and the importance of the law school you attended, no one else will.
But like a commercial, all the videos listed here can be "boosted" in some way and targeted at a specific audience.
11. Stock Footage
Best Use: Any Category
Social media consumes an enormous number of resources. It is easy to use up any videos you may have on hand in a very short time. At that time, you start to depend on stock video services.
This is usually not a good idea.
While a service may offer millions of different clips, in the end, only a few really will meet your needs, and of those, there will be video clips that everyone will use. It means that images will show up on other websites. And not just other law firms but other disciplines such as dentists, marketers, and software companies.
The best approach is to create your own stock footage. For every video you produce, you should plan for the development of stock footage. For example, a branding video will incorporate many images of lawyers and clients. Create a shot list and plan extra shots that can be used in social media posts.
Conclusions about video marketing
You harness the power of social media when you post quality content regularly. Therefore you need a content strategy and know the best channels and places to post them. But video should be part of that strategy because it is effective, works well with search engines, and generally, people prefer to look at videos. It should be a key element for any video marketing for lawyers.
Additional Resources

Latest posts by Steven Hunt
(see all)