Your wedding is a once-in-a-lifetime event, brimming with emotions and fleeting moments. To capture these memories, choosing the right wedding videographer is crucial. This guide is designed to help you navigate the process, ensuring your wedding film is as magical as your day.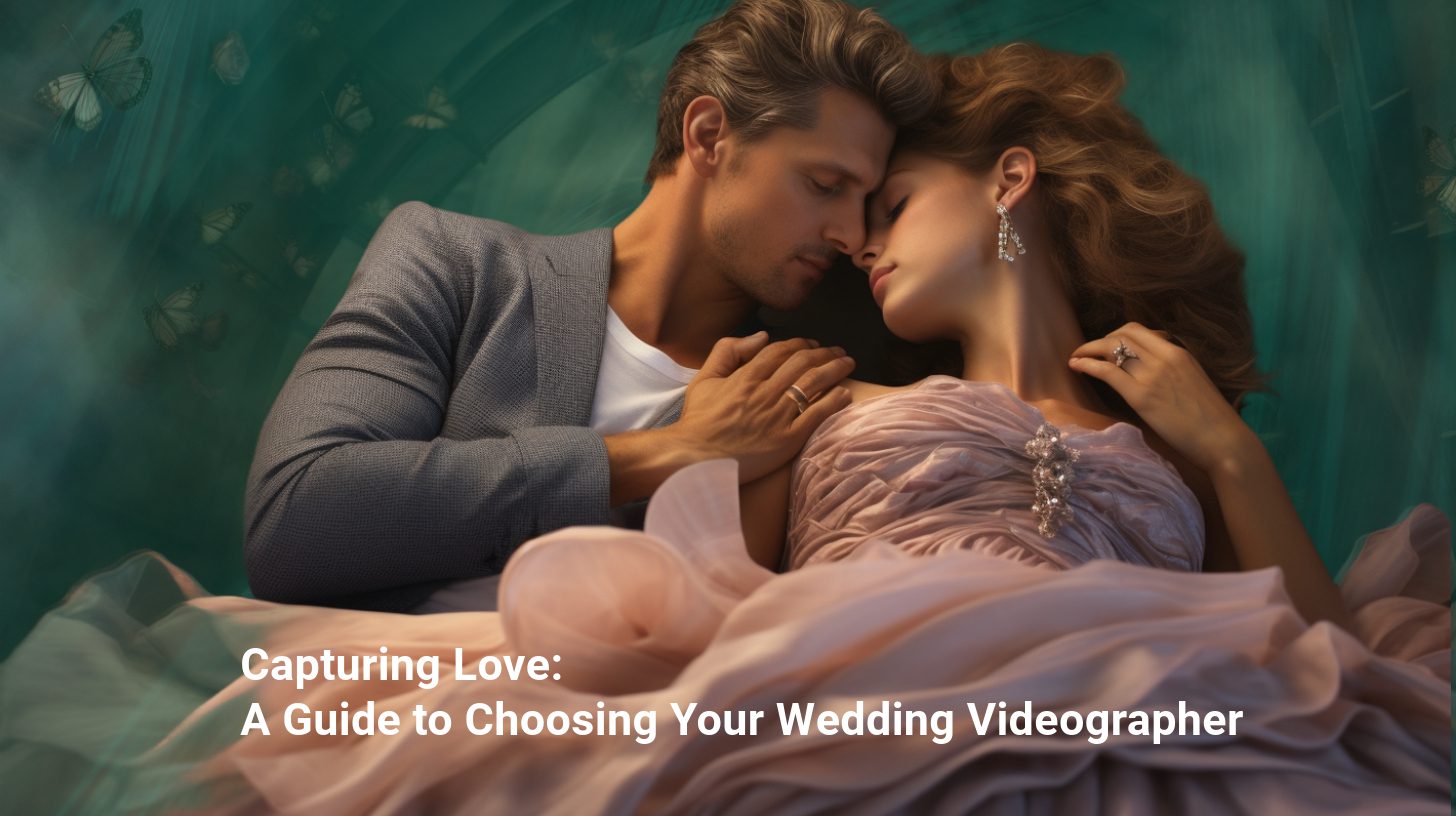 Understanding the Role of a Wedding Videographer
A wedding videographer does more than just record your day; they capture the essence of your celebration in motion. Unlike photographers, videographers document the dynamic moments of your wedding, from the subtle exchange of smiles to the joyous dance moves, creating a vivid memory you can relive.
Pre-Wedding Preparations
Consultation and Vision: Initial meetings are where you share your story and discuss your vision for the film. Your videographer will offer creative ideas and explain their style and approach.
Site Visits and Technical Planning: To prepare for your day, the videographer may visit the venues, plan shots, and coordinate with other vendors for seamless integration.
Timeline Coordination: They'll work with your schedule to capture all the significant moments.
Capturing the Wedding Day
Morning Preparations to Reception: From getting ready to the final send-off, your videographer will be there to capture every key moment. Expect them to be a blend of observer and creator, recording candid moments and the ambiance of your celebration.
Guest Interactions: Capturing reactions and well-wishes from your guests adds a personal touch to your video.
Post-Wedding: The Art of Video Editing
Crafting the Story: The editor sifts through hours of footage, selecting the best moments to create a compelling narrative.
Audio and Music Integration: Clear audio of vows and speeches is synced with visuals, and background music is carefully chosen to match the mood.
Special Effects and Color Grading: From color adjustments to creative effects, the editor enhances the visual appeal, setting the film's tone.
Revisions and Delivery: After the initial edit, couples can give feedback before the final version is prepared in various formats.
Current Trends in Wedding Videography
Cinematic Storytelling: Modern videography focuses on creating a movie-like narrative.
Drone Footage: Aerial shots add a dramatic perspective to your wedding film.
Creative Editing Techniques: Utilizing slow-motion, time-lapse, and other artistic techniques to enhance storytelling.
Choosing the Right Videographer: What to Consider
Style and Portfolio: Review their previous work to ensure their style aligns with your vision.
Testimonials and Reviews: Feedback from other couples can provide insights into their experience and professionalism.
Package Options: Understand what is included in their packages, like the number of hours, number of videographers, and types of deliverables.
What to Expect in Your Wedding Video
The Expected: Ceremony, vows, speeches, first dance, and other key moments.
The Unexpected: Candid moments, spontaneous events, and unique details that add depth to your film.
What Not to Expect
Intrusive Filming: A professional videographer will respect privacy and boundaries.
Off-Schedule Events: Events outside the agreed scope may not be captured.
The Final Product: Your Wedding Film
Variety of Formats: Full-length film, highlight reel, and possibly raw footage.
Customization: Options for personalized touches, like integrating your music choices.
Quality Production: A professionally edited, color-graded, and creatively enhanced film that tells your love story.
Conclusion
Selecting a wedding videographer is a journey in itself. It's about finding a professional who can not only capture your day but also tell your story in a way that resonates with you. From initial planning to receiving your beautifully edited wedding film, understanding this process ensures you make an informed decision, leading to a wedding video that you'll cherish forever.

Latest posts by Steven Hunt
(see all)