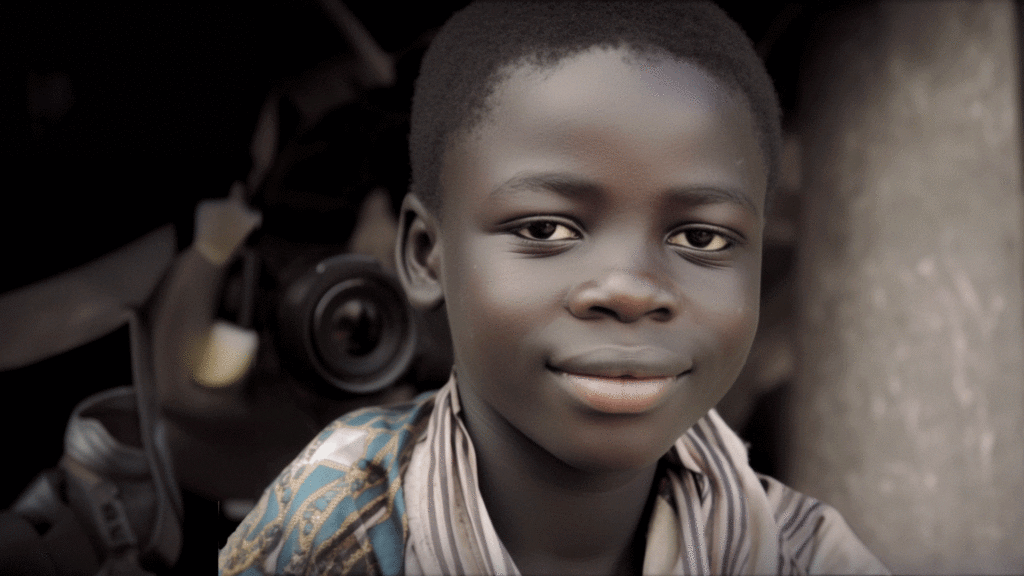 Engaging videos: How to create them?
Focusing on eyes will create engaging videos that create an emotional impact.
The eyes are often referred to as "windows to the soul" and can convey powerful emotions, which can help create a deep emotional connection with the viewer.
Here are a few reasons why focusing on someone's eyes can enhance your video:
Expressing Emotion
Eyes are incredibly expressive and can effectively communicate joy, sadness, surprise, fear, or determination. Capturing these expressions can make your video more emotionally resonant.
Eyes as Emotional Barometers
The eyes can serve as a barometer for a person's emotions. For instance, eyes can widen in surprise or fear, tear up in sadness, or sparkle with joy. The subtle changes in a person's gaze, eyelids, or eyebrows can reflect a complex mix of feelings. By focusing on the eyes, you can capture these nuances and make your video more emotionally nuanced and engaging.
Creating Emotional Impact
Emotional responses can deeply engage your viewers and make your video memorable. For example, capturing a moment of pure joy in a child's eyes or the look of determination in a volunteer's eyes can stir emotions in your audience. This emotional connection can encourage viewers to engage further with your cause through donations, volunteering, or advocacy.
Building Empathy
Seeing emotions displayed in someone's eyes can generate empathy, helping viewers to understand and share the feelings of the people in your video. This empathetic response can make the challenges and successes of your NGO's work feel real and relevant to the viewer.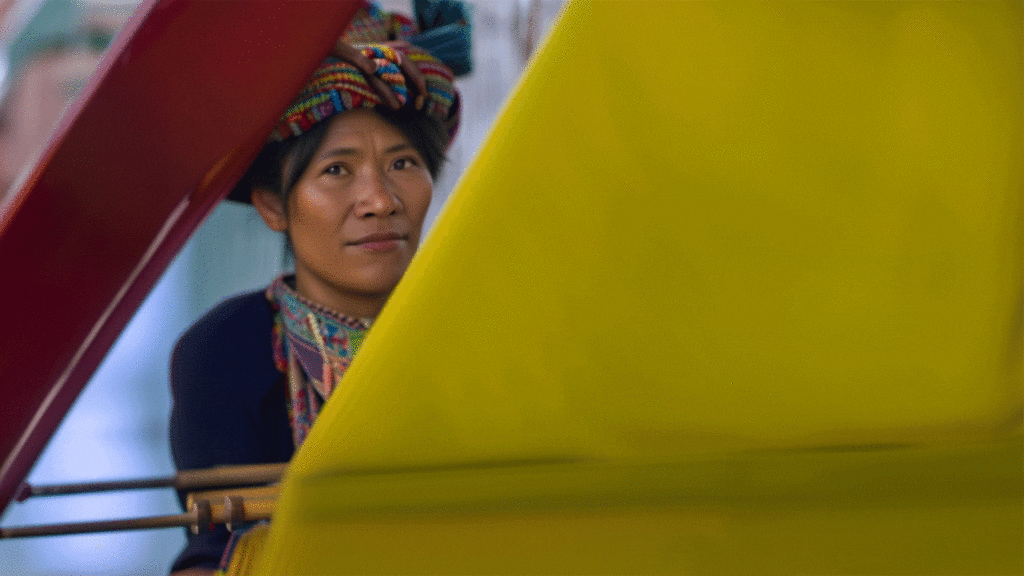 Drives the Narrative
The emotions conveyed in a person's eyes can also help to drive your video's narrative. They can reflect the ups and downs of your story, marking critical moments of tension, triumph, or transformation. For instance, a look of fear or uncertainty might reflect a challenge or a low point in the narrative, while a look of joy or relief might signal a turning point or a moment of success.
Promoting Authenticity
Genuine emotions captured at the moment can make your video feel more authentic and trustworthy. Rather than telling your audience how to feel, you're showing them the real emotional impact of your NGO's work, which can be much more compelling.
Building Connection
When the subject looks directly into the camera, it can feel like they're making eye contact with the viewer. This can create a sense of connection and intimacy, making the viewer more engaged and empathetic.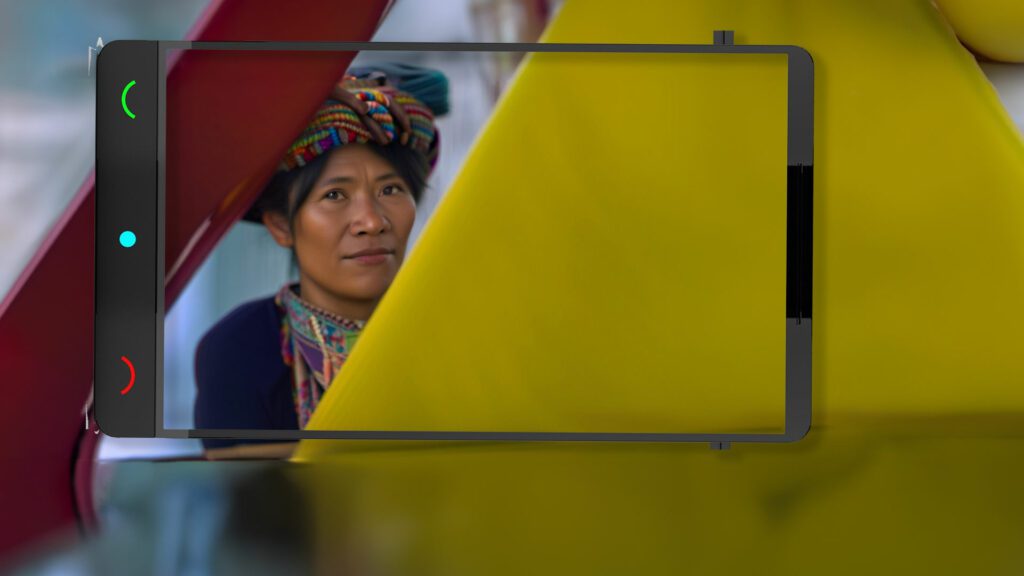 Focusing Attention
Close-ups of a person's eyes can focus the viewer's attention and emphasize a particular moment or emotion. This can be a powerful tool in shaping the narrative and pacing of your video.
Humanizing the Story
NGOs often deal with significant, complex issues. Focusing on an individual's eyes can put a human face on these issues, making them more relatable and compelling.
While capturing the eyes is essential, be mindful of the context and the individual's comfort level. Always respect the dignity and privacy of the people you're filming. And remember, while close-ups of eyes can be powerful, they're just one tool in your storytelling toolbox.
Variety in shot composition and perspective is crucial for creating an engaging and dynamic video.
How to capture it with your mobile device like an iPhone or Android device.
Capturing expressions of the eyes effectively, especially using an iPhone, requires careful attention to detail and a few technical skills. Here are some tips to help you:
Focus on the eyes for engaging videos
When filming, tap on the subject's eyes on your iPhone screen to focus. This will ensure that the eyes are sharp and clear. If the subject moves, remember to refocus as needed.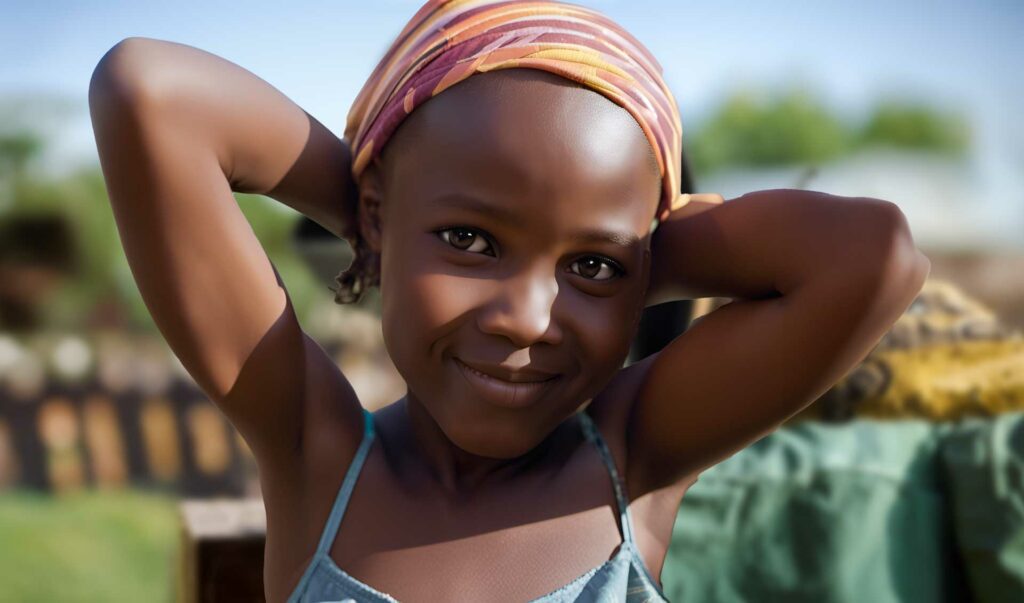 Use Portrait Mode
If your iPhone has a dual-lens camera (iPhone 7 Plus and newer), use Portrait Mode to create a shallow depth-of-field effect. This will blur the background, making the eyes and face the clear focus of your shot.
Lighting is Key
Proper lighting is essential when trying to capture the expressions in someone's eyes. Use natural light whenever possible and avoid harsh overhead light that can create unflattering shadows. Aim for diffused light, which is more flattering and will allow you to capture more detail in the eyes.
Close-Up Shots:
Consider using close-ups to better capture the details of the subject's eyes.
Don't get too close, as it can make the subject uncomfortable and could distort the image.
Film from a comfortable distance; you can crop the video during editing if needed.
Stability
To keep the focus on the eyes:
Ensure that your shots are steady.
Use a tripod or other form of stabilization if possible.
If you're filming handheld, use both hands and brace your elbows against your body for stability.
Capture Genuine Emotion
To truly capture the expressions of the eyes, the emotion needs to be genuine. Spend time with the subject, make them comfortable, and capture candid moments.
Clean Your Lens
I know; why do I even have to include it? It may seem minor, but a clean lens can significantly improve the quality of your footage. Make sure to wipe off any smudges before you start filming.
Post-Production
During the editing phase, you can enhance the focus on the eyes or adjust the lighting and colour balance to highlight them better.
By incorporating these techniques, you can use your iPhone to effectively capture the expressions of the eyes, adding emotional depth and engagement to your videos.
Summary
This article outlines the importance of capturing the emotions expressed through the eyes in NGO videos, emphasizing the various benefits such as enhancing emotional resonance, promoting authenticity, driving narratives, and fostering viewer connection and empathy.
Essential methods to achieve this include focusing on the eyes, utilizing Portrait Mode for a shallow depth-of-field effect, using proper lighting, taking close-up shots from a comfortable distance, ensuring stability, capturing genuine emotions, and maintaining a clean lens.
Post-production editing can also enhance the focus on the eyes.
In addition to enhancing viewer engagement, these techniques can humanize complex issues, make content more relatable, and encourage viewer actions such as donations, volunteering, and advocacy. While the article particularly highlights using iPhones for filming, these techniques can be applied across various mobile devices.
Related Links
*** Photos are AI generated using photos I have taken on video or photography projects as the primary seed.

Latest posts by Steven Hunt
(see all)